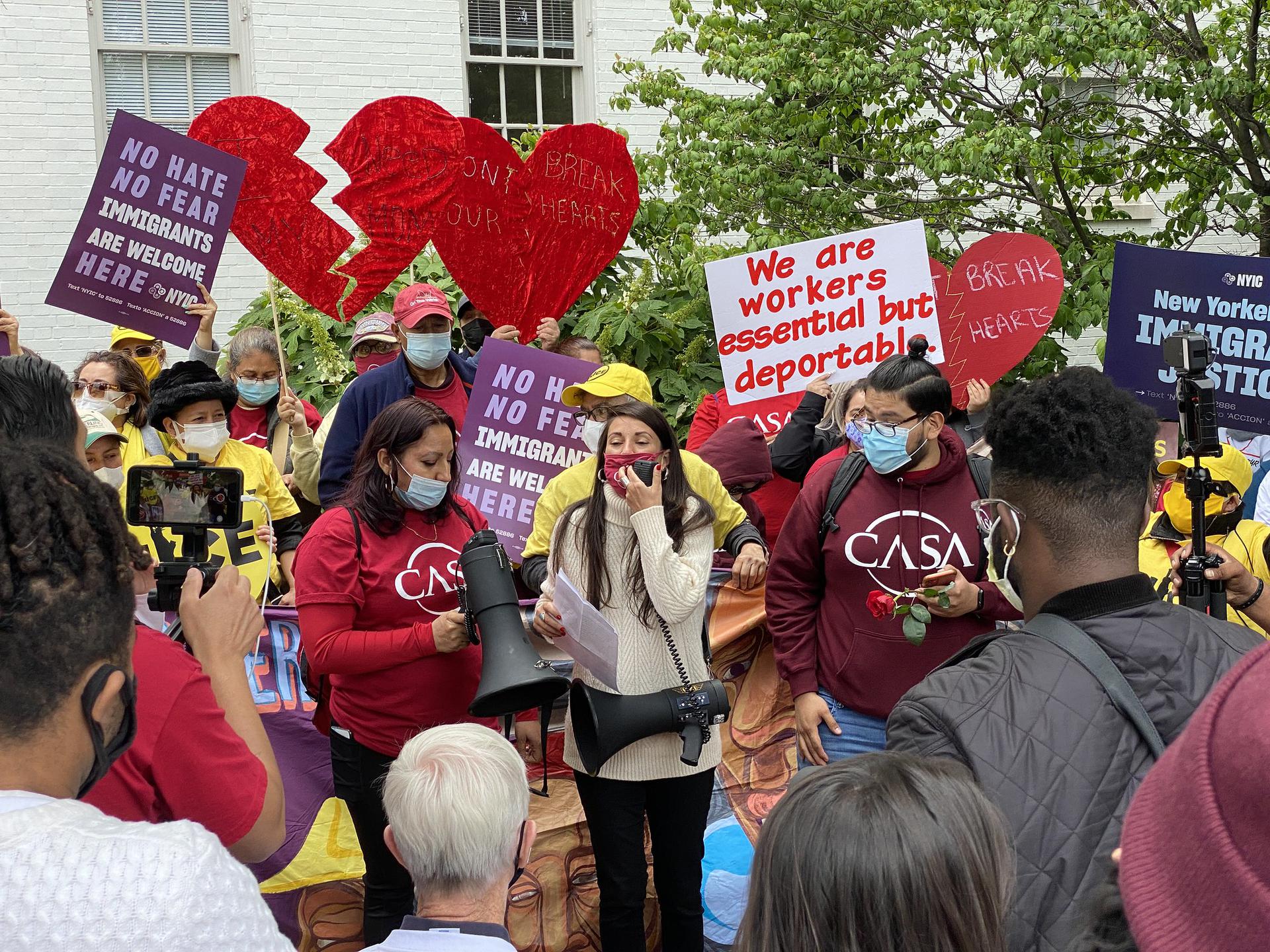 A version of this message was sent to our Friends of CASA via email on May 13, 2021. Stay connected and up to date on the work CASA is doing to serve the immigrant community — join in here. 
Yesterday, we celebrated immigrant moms. Hundreds of immigrant mothers, families, and allies held a 'People's Hearing' in the street in front of the Senate Buildings in Northeast DC, to urgently call for citizenship for undocumented immigrants, right before the Senate hearing on the Citizenship for Essential Workers Bill.
We gathered in the streets to show that we are not afraid! We gathered to show our solidarity to immigrant essential workers. Around 40 immigrant essential workers and immigrant mothers from Maryland, New York, Pennsylvania, and Virginia engaged in civil disobedience and occupied the street outside of the Dirksen and Russell Senate Office Buildings. Many of those arrested were immigrant mothers and essential workers working in sectors such as health, food, and housekeeping.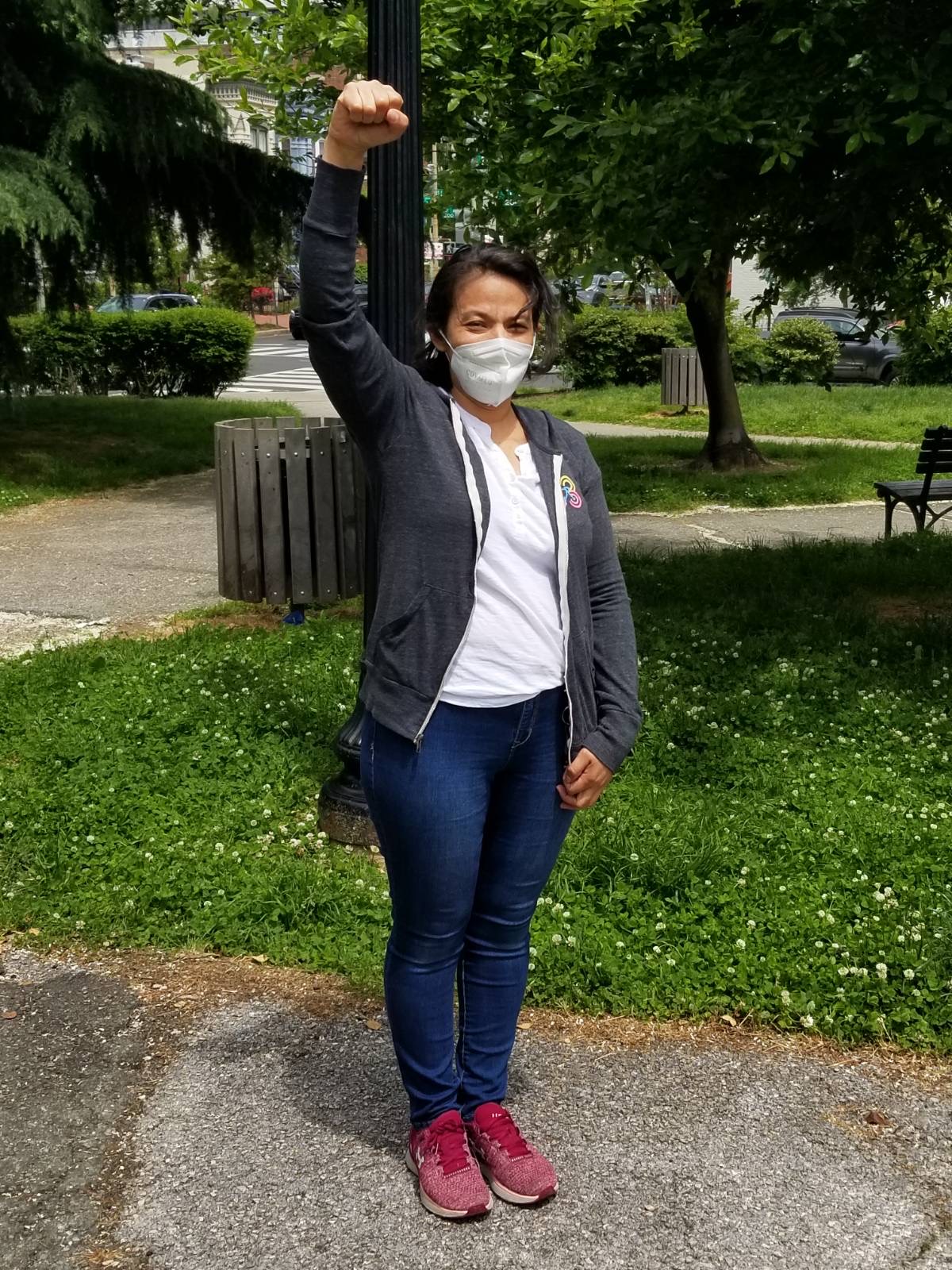 Maria Rivas, mother, TPS holder from El Salvador, and Maryland resident was one of many CASA members who got arrested. Throughout the pandemic, Maria has continued her essential work as a nanny and house-cleaner to support her family.
Maria shared, "I stand here today with other immigrant mothers to demand a pathway to citizenship. As a TPS holder, I am protected for now, but this is a temporary protection at the mercy of the leaders of our government. I am calling on Congress and the Biden administration to pass a pathway to citizenship for us. We need leaders who will protect our communities."
Read about the action in Al Día News
See photos from the day on Instagram
Watch the Facebook Livestream of the arrests
Read the Twitter thread from the day
Throughout the pandemic, immigrant mothers played critical roles as essential workers. Immigrant mothers worked both in their homes and in their communities. They helped their children navigate virtual school at home while also working as nurses, child care providers, and grocery store workers in their communities. Immigrant mothers and families did so much to help the country through this pandemic at such a high risk to themselves and their own families. They are essential, and they deserve a pathway to citizenship. Thank you for always standing with us in this fight for justice!